Westinghouse Oven Repairs | Melbourne
If your looking for an oven repair specialist for a Westinghouse Oven in Melbourne
Call Us Today
The Oven Repair Man specialises in electric oven and stove repairs … that's what we do best! Servicing Melbourne's North, East, South and West.
We repair hundreds Westinghouse ovens and stoves in Melbourne every year.
Call Us Today! You wont be disappointed.
(03) 8399 6921
Contact Us
Service Area Map
We repair and service hundreds of Westinghouse ovens and stoves every year. With Thousands of satisfied customers from all over Melbourne.
We carry all most common parts in each vehicle like Westinghouse fan forced elements, griller elements, oven door hinges, Westinghouse fan forced motors, cooling fan motors door seals and much more.
There are over 128'000 oven parts for Westinghouse and Electrolux ovens, having your model number handy will assist us in finding the correct part for your oven and getting you up and cooking again!
See our home page for more information and specials.
or Call Us On (03) 8399 6921  to make a booking.
We'll Get You Cooking Again!
We service and do oven repairs on most oven makes, including;
Andi
Beko
Blanco
Bosch
Euro
Glen Dimplex
Savoir Faire
Ilve
Jenn-Air
LG
Maytag
Smeg
Sharp
Technika
St George
Lofra
Delonghi
Whirlpool
Simpson
St Georges Appliances
Fisher & Paykel
Chef
Westinghouse
Kleenmaid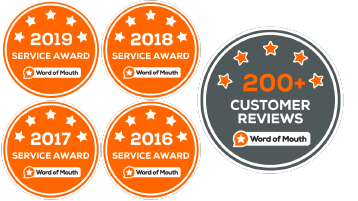 Recent Posts
Oven Element Information
Oven elements can bubble, split, crack, blow a hole out the side, burn out violently shooting out sparks or just stop working with no visible signs of ware. Upon inspection of your ovens elements, if you notice any puffed out areas or splits or cracks and don't want to have your oven out of service while you wait for an oven technician, call us to have it replaced before it blows! No downtime = Happy Cook ##
See Full Page here
##
We Listen To You
Our office staff at the Oven Repair man will spend the time to ask you what exactly is wrong with your oven or cook-top, by asking you a few simple questions ensures we can repair your oven with just one visit. There's no point going out to a customers house to repair an obvious broken grill element without bringing the correct spare part with you, its not always possible so asking you a few questions helps us ascertain what may be wrong with your oven. 90% of the time our oven repairs in Melbourne are done on the first visit within 20 minutes.