Stove Repair Melbourne | Technika Delonghi Westinghouse
Welcome to The Oven Repair Man, the
Electric and Gas

oven and stove repair specialists

The Oven Repair Man specialises in electric and gas oven and stove repairs. That's what we do best! Servicing Melbourne's North, East, South and West.

We repair thousands of ovens and stoves in Melbourne every year.

Call Us Today! You wont be disappointed.
We'll Get You Cooking Again!
(03)8399 6921
Contact Us
Melbourne Service Area

We service and repair all types of electric and gas stoves and cooker-tops in Melbourne, offering domestic oven repairs.
The Oven Repair Man can service, repair and replace parts for all types of electric and gas stoves, from old-style coil-element cookers to solid hot plates, ceramic elements, glass tops and induction stove or cook-tops.
So when do you call in a stove repairman?

Well, there's not much that can go wrong with a stove top. It's either a burnt element, damaged or loose element, burnt wiring or a controller and we can repair your stove-top and replace your elements / burners easily and quickly. However, these repairs can only be legally repaired by a qualified electrician.

The element fails to heat.  Check to see that the main cooker switch and power are on and that the stove is plugged in. (You would be surprised how often we come out to find the oven unplugged or switched off)

Check for damage on the element, such as blistering, bubbles or cracks. If there is damage, you will likely need a new element, and you will need a Manufacturer guaranteed element, so call The Oven Repair Man! (TIP – do this with the power off.)

Have you been using large heavy pots on your coil elements? If so, the wiring could be loose. This happens in particular with pots that are too large for the coils, and which are frequently stirred. If you suspect loose wiring or the coil is obviously loose, call the Oven Repair Man.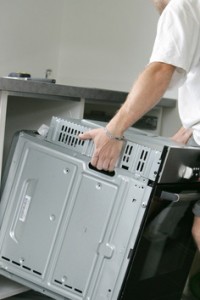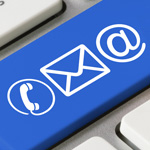 Contact us for an over the phone estimate on your stove repairs.
No matter what type of electric or gas stove you have and no matter the age of your stove-top, we can fix your stove, stove elements and cooker-tops!
For more information, call us or shoot us a quick email and we will get back to you as soon as possible!
Contact Us!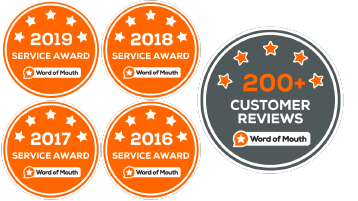 Recent Posts
Oven Element Information
Oven elements can bubble, split, crack, blow a hole out the side, burn out violently shooting out sparks or just stop working with no visible signs of ware. Upon inspection of your ovens elements, if you notice any puffed out areas or splits or cracks and don't want to have your oven out of service while you wait for an oven technician, call us to have it replaced before it blows! No downtime = Happy Cook ##
See Full Page here
##
We Listen To You
Our office staff at the Oven Repair man will spend the time to ask you what exactly is wrong with your oven or cook-top, by asking you a few simple questions ensures we can repair your oven with just one visit. There's no point going out to a customers house to repair an obvious broken grill element without bringing the correct spare part with you, its not always possible so asking you a few questions helps us ascertain what may be wrong with your oven. 90% of the time our oven repairs in Melbourne are done on the first visit within 20 minutes.