Quality
Welcome to The Oven Repair Man, the
electric and gas

 oven and stove repair specialists

The Oven Repair Man specialises in electric and gas oven and stove repairs. That's what we do best! Servicing Melbourne's North, East, South and West.

We repair thousands of ovens and stoves in Melbourne every year.

Call Us Today! You wont be disappointed.
We'll Get You Cooking Again!
(03)8399 6921
Contact Us
Melbourne Service Area

Quality Assurances for your Oven and Stove Repairs
So an Oven is an Oven is it? Many people think that it can't be that complicated to repair… there is a lot more to it than meets the untrained eye! The Oven Repair Man technicians are hand picked and trained to serve you in a professional, courteous and friendly manner, whilst being highly skilled oven repair technicians.
Quality Parts
The importance of quality parts (particularly and quality workmanship in the service and repair of ovens cannot be overstated! Quality parts will save you money, time, energy and all types of nasty shocks, not just the 240 volt kind!
So what can go wrong?
There are a number of electrical parts in an oven that can burn out, come loose, break or malfunction. These include general heating elements, broil elements, bake elements, grills, lamps, wiring, burners and thermostats. Some of these parts can be expensive, and if they keep breaking, well…it is going to cost a lot, never mind the inconvenience involved.
Why Call Us?
Diagnosis of what's faulty can also require that the oven be on, and you don't want to be the one who gets shocked or burnt. Don't ever try to repair something yourself with the oven on! Call a professional to repair your oven or stove.
Faulty thermostats can burn your food, faulty plates can set your kitchen on fire, and faulty parts in general can cost you a lot more than your peace of mind!
We supply manufacturer guaranteed oven and stove parts for most makes of ovens and cook-tops: Various elements, burners, hinges and springs, fans, regulators, door and cook-top glass, clocks & timers, valves, lamps, lights, knobs, jets, regulators, thermostats, Door Seals and more – all parts guaranteed by the manufacturer and installed with a 3 month warranty on labour. Now that's peace of mind to get you inspired, and cooking!
Quality Service
How can I be assured of quality parts and workmanship?
We can assure you of the best quality in oven and stove repairs, from appliance electricians with years of experience in electrical appliance repairs, servicing and maintenance, and experts in the field of oven repairs.
We only ever use quality replacement parts from accredited suppliers, and offer quality service from the moment you contact us. We value your time as well as ours, respect your pocket and aim to ensure not only your satisfaction with the job done, but also your trust and recommendation.
We are qualified electricians and gasfitters, with 25 years experience in oven service and repair, and we carry a public liability of $10'000'000. We also offer a 3 month warranty on labour, and a 12 month Manufacturer's Warranty. Please note that Technika only offers a 3 month warranty on their parts, as such we can only offer a 3 month warranty on Technika parts.
For more information, call us on 1800 767 567 or shoot us a quick email and we will get back to you as soon as possible!
Contact Us!
We carry a Large range of
Ilve

Parts for your

Ilve

Electric Ovens.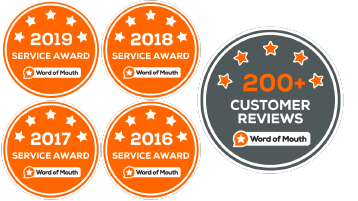 Recent Posts
Oven Element Information
Oven elements can bubble, split, crack, blow a hole out the side, burn out violently shooting out sparks or just stop working with no visible signs of ware. Upon inspection of your ovens elements, if you notice any puffed out areas or splits or cracks and don't want to have your oven out of service while you wait for an oven technician, call us to have it replaced before it blows! No downtime = Happy Cook ##
See Full Page here
##
We Listen To You
Our office staff at the Oven Repair man will spend the time to ask you what exactly is wrong with your oven or cook-top, by asking you a few simple questions ensures we can repair your oven with just one visit. There's no point going out to a customers house to repair an obvious broken grill element without bringing the correct spare part with you, its not always possible so asking you a few questions helps us ascertain what may be wrong with your oven. 90% of the time our oven repairs in Melbourne are done on the first visit within 20 minutes.