Contact Us

The Oven Repair Man can repair your oven in most Melbourne suburbs, please see our area map to see if we service your area. We are based in Kew and Upwey in Melbourne.
Call Us Today : (03)8399 6921
Please check your details are correct before you click submit.
Feel free to contact us between the hours of 8:30am and 3pm Monday to  Friday, 9am-12pm on Saturday and we are closed on Sunday.
We look forward to hearing from you!
Send us an Email

Upwey, Melbourne, VIC 3158

PO Box 766, Boronia, VIC 3155

(03) 8399 6921
Kew, Melbourne, VIC 3101

PO Box 766, Boronia, VIC 3155

(03) 8399 6921
Click to see our service area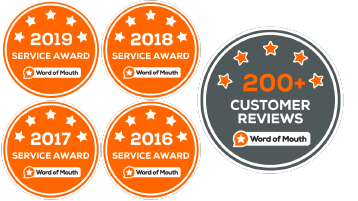 Recent Posts
Oven Element Information
Oven elements can bubble, split, crack, blow a hole out the side, burn out violently shooting out sparks or just stop working with no visible signs of ware. Upon inspection of your ovens elements, if you notice any puffed out areas or splits or cracks and don't want to have your oven out of service while you wait for an oven technician, call us to have it replaced before it blows! No downtime = Happy Cook ##
See Full Page here
##
We Listen To You
Our office staff at the Oven Repair man will spend the time to ask you what exactly is wrong with your oven or cook-top, by asking you a few simple questions ensures we can repair your oven with just one visit. There's no point going out to a customers house to repair an obvious broken grill element without bringing the correct spare part with you, its not always possible so asking you a few questions helps us ascertain what may be wrong with your oven. 90% of the time our oven repairs in Melbourne are done on the first visit within 20 minutes.